May 6, 2022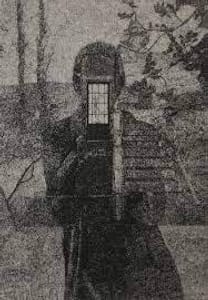 The Dobell Drawing Prize is an unparalleled celebration of drawing technique and innovation. Presented by the National Art School in partnership with the Sir William Dobell Art Foundation, the biennial prize explores the enduring importance of drawing within contemporary art practice. The 2021 exhibition showcased work by 64 finalists from around the country, demonstrating the vitality and scope of current Australian drawing.
Minnici's drawing are formed intuitively using a gradual technique of mark making, creating a blurring of focus and a slowing of viewing time; emphasising the tonal structure of each image through the loss of edges and turning the photographic image into a series of atmospheric sensations reminiscent of a memory.
Looking into Bundanon 2019
ink in saunders paper
83.5 x 66.4 cm
May 6, 2022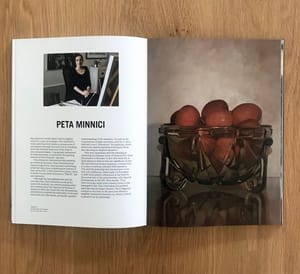 Peta Minnici has been featured in the book 'Still Life' written by Amber Creswell Bell, published by Thames & Hudson.

May 6, 2019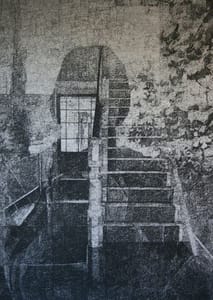 The Kedumba Drawing Collection was started in 1990 and embodies and reflects all the elements of outstanding drawing created in Australia over more than 50 years and has acquired almost two hundred drawings.
Peta Minnici subject of her work depicts Minnici almost as a voyeur peering from outside through glass windows of Bundanon Homestead during my recent residency.
Capturing both inside and surrounding landscape in one frame, as a play on reflections, allows the internal foyer and staircase to fuse seamlessly with the mountains and trees.
Minnici has been selected to have her artwork 'Looking In, Seeing Out - Bundanon' acquired for this collection.
Looking in, Seeing out – Bundanon 2018
ink