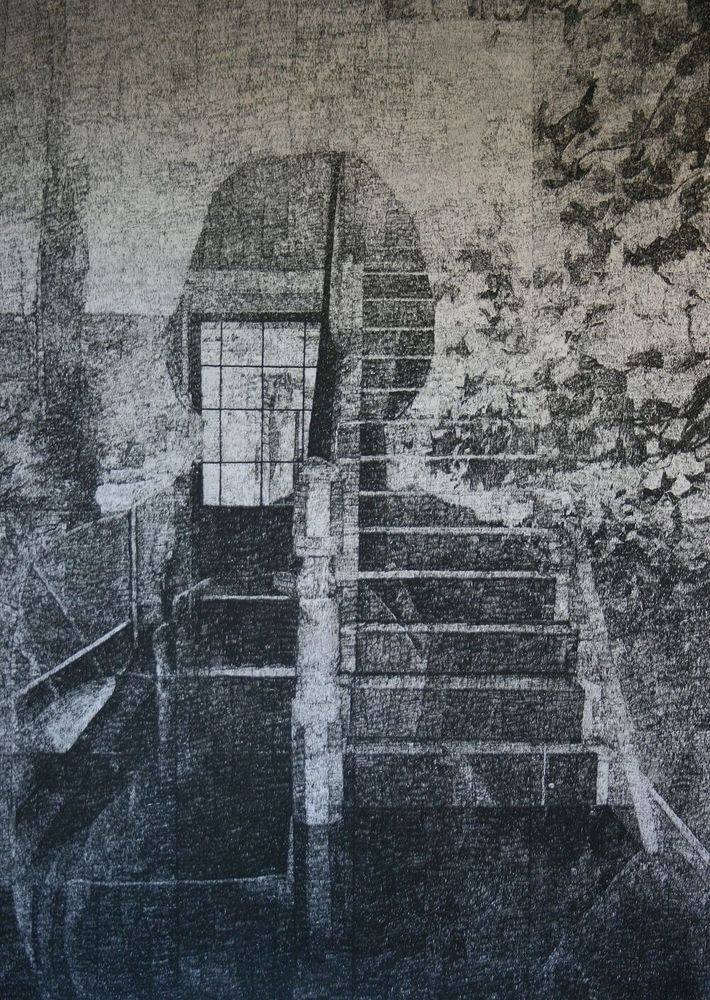 The Kedumba Drawing Collection was started in 1990 and embodies and reflects all the elements of outstanding drawing created in Australia over more than 50 years and has acquired almost two hundred drawings.
Peta Minnici subject of her work depicts Minnici almost as a voyeur peering from outside through glass windows of Bundanon Homestead during my recent residency.
Capturing both inside and surrounding landscape in one frame, as a play on reflections, allows the internal foyer and staircase to fuse seamlessly with the mountains and trees.
Minnici has been selected to have her artwork 'Looking In, Seeing Out - Bundanon' acquired for this collection.
Looking in, Seeing out – Bundanon 2018
ink