November 10, 2020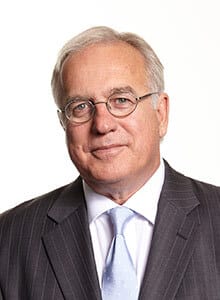 In his pod cast (links below) Alan Kohler tells the world that his three best Non-share investments (that he actually owns) are:






A house in Richmond, Melbourne
A painting by Stefan Dunlop
A longines watch

He goes on the say that Stefan Dunlop is "taking off" as a painter.

Stefan is mentioned at about 31.30 min

LISTEN TO THE PODCAST HERE AT THE FOLLOWING LINKS:

Spotify: https://open.spotify.com/episode/674VsBpdIzo9Itk3R3XOW9

or apple podcasts: https://podcasts.apple.com/au/podcast/gold-regains-lustre-as-inflation-hedge-who-wants-crown/id1201031401?i=1000495618174

June 17, 2019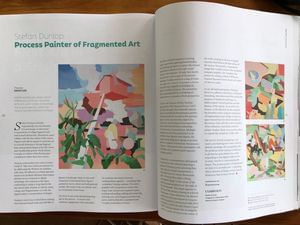 Sarah Cox previews Stefan Dunlop's painting practice in the latest issue of Artist Profile magazine.
October 27, 2018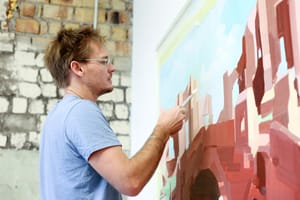 Stefan Dunlop's work was featured on the highly regarded Design Files blog. Elle Murrell writes of Stefan's work:
'The 45-year-old came to his practice 'in a round about way'. He tried out a range of jobs and a degrees not associated with art, before landing in New York for six months, where he enrolled in the New York Studio School. 'This is what really kick started my painting career,' he recalls. 'Now I work in splendid isolation on the Sunshine Coast in Queensland.'

May 28, 2016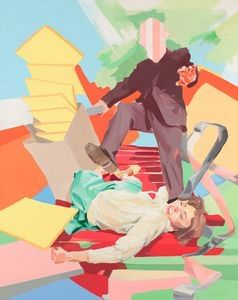 Congratulations to Stefan Dunlop who is a finalist in the Caloundra Regional Gallery's Sunshine Coast Art Prize. The prize is a national contemporary two-dimensional award with an acquisitive prize of $25,000 plus a studio residency at Montville Country Cabins. The winner will be announced on 1 September 2016. View Stefan's available works here.
April 24, 2015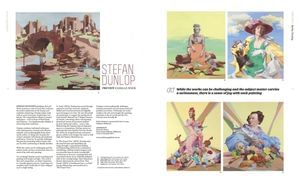 Stefan Dunlop features in Issue #29 of Artist Profile.