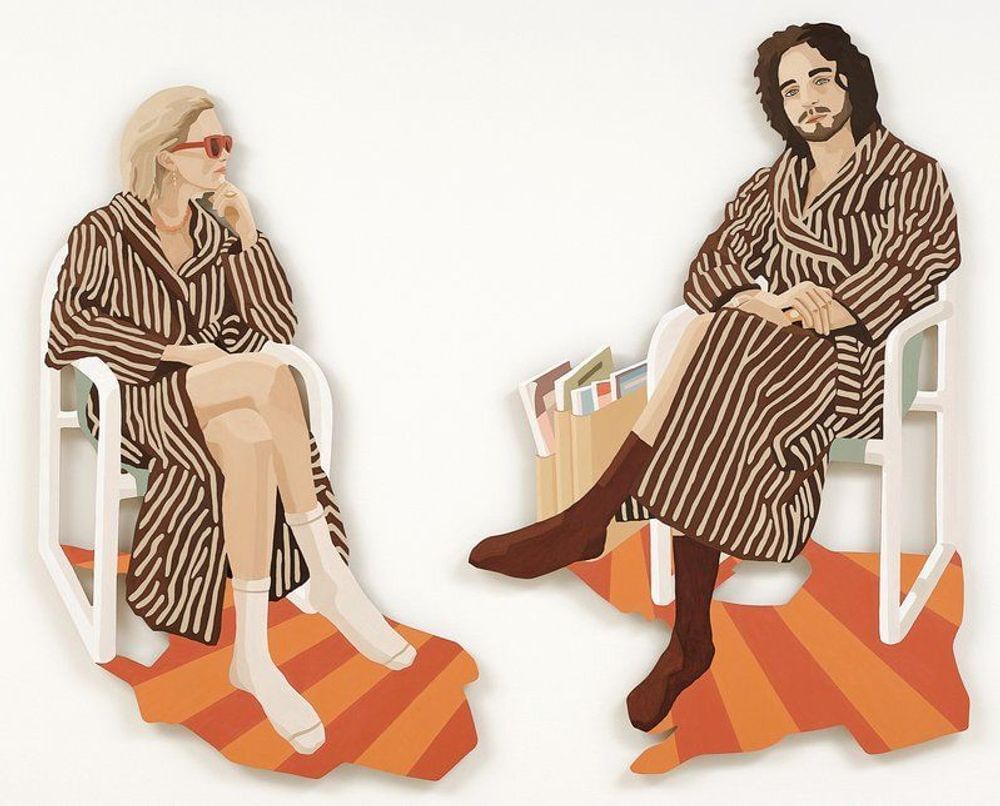 Eliza Gosse is a finalist in the 2023 Archibald Prize.
This dual portrait features Eliza Gosse and her husband, architect and designer Benjamin Jay Shand, who was the subject of her portrait somewhere near home in the Archibald Prize 2022.
Gosse describes this 2023 work – one of several recent portraits, all painted on board – as 'a cut-out of our weekend at sunrise – just us and our fluffy robes'.
'Robes are mandatory if you come to breakfast at ours. The coffee percolates as the muesli is garnished and the CD is chosen,' she says. 'Wouldn't it be wonderful if every morning could be spent lazing over several cups of coffee with a dash of honey and a side of strawberries?
'While painting these portraits in my studio, I indulged in a few afternoons on the floor – tea and biscuits included – with the works propped up against the wall, as a sort of tea party with my wooden friends.
'My studio mates will be glad to see these cut-outs gone; they say they came to life at night.'
Read more here.
Artwork:
Breakfast At Ours
oil on board
two panels: 137.5 x 86.5 cm (left); 145.5 x 97 cm (right)