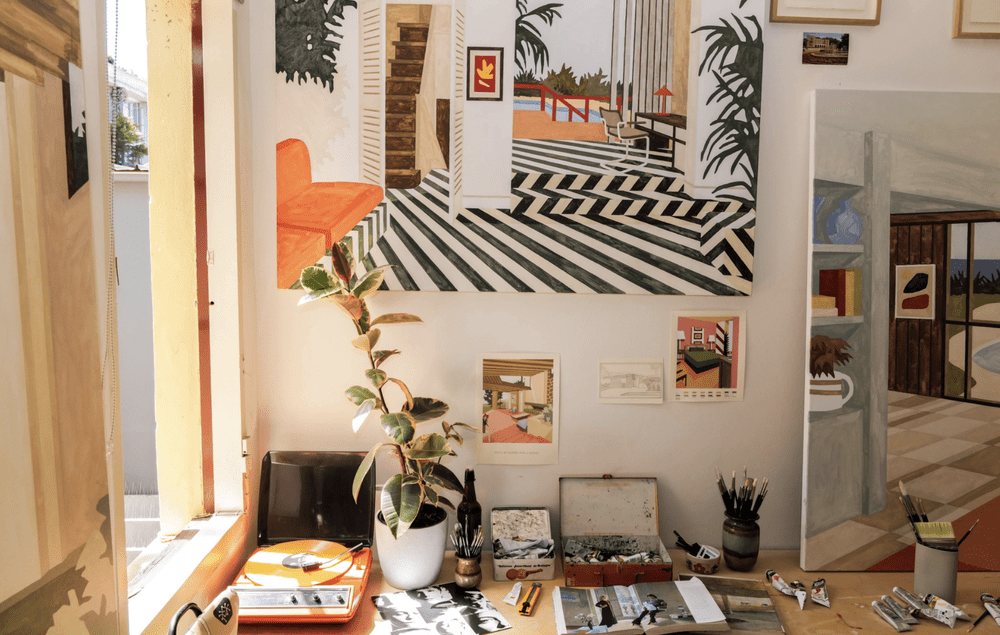 Eliza Gosse was featured in The Design Files article 'Eliza Gosse's Paintings Capture the Nostalgia of Retro Architecture' by Christina Karras.
"There's a magical attention to detail within Eliza Gosse's architectural paintings.
She expertly captures the light-filled interiors and magical Modernist facades of homes inspired by designs of the '50s, '60s and '70s with a dreamy pastel palette that makes you want to leap right into them. All the while maintaining a beautiful 'flatness' about her work."
You can read the article here.