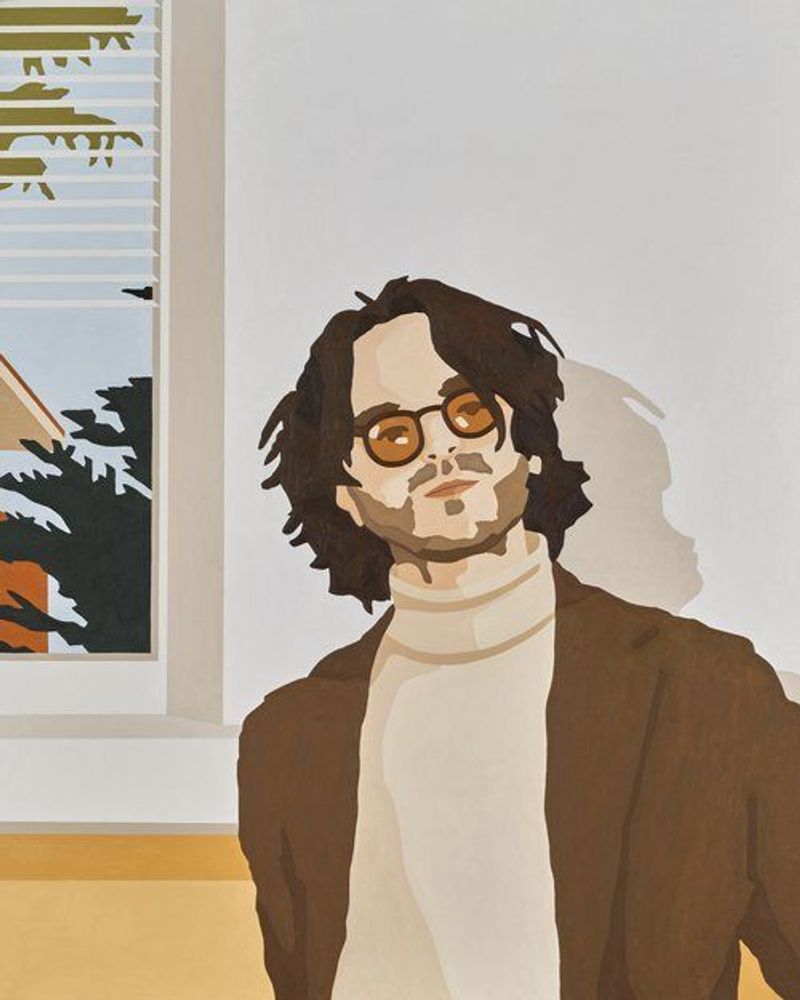 The Archibald Prize is a prestigious Australian portraiture art prize that has been running since 1921. The national portrait prize is entering a new century with 816 submissions entered this year, of which 52 finalists were announced on Thursday 5th of May. It is with great pleasure to congratulate Eliza Gosse who was selected as a finalist in the 2022 Archibald Art Prize.
Gosse depicts in her painting an architect and designer Benjamin Jay Shand. She states,

"He sees beauty in the most peculiar places, has great hair and likes to wear sunglasses more than is usual. I can say that because he is my husband. I don't often paint people; however, Benj finds himself the constant muse for my sketchbook scribbles. And as this is my first large-scale portrait, it felt natural for him to be the subject..."
Somewhere Near Home (Painting of Benjamin Jay Shand) 2022
oil on canvas
122 x 152 cm