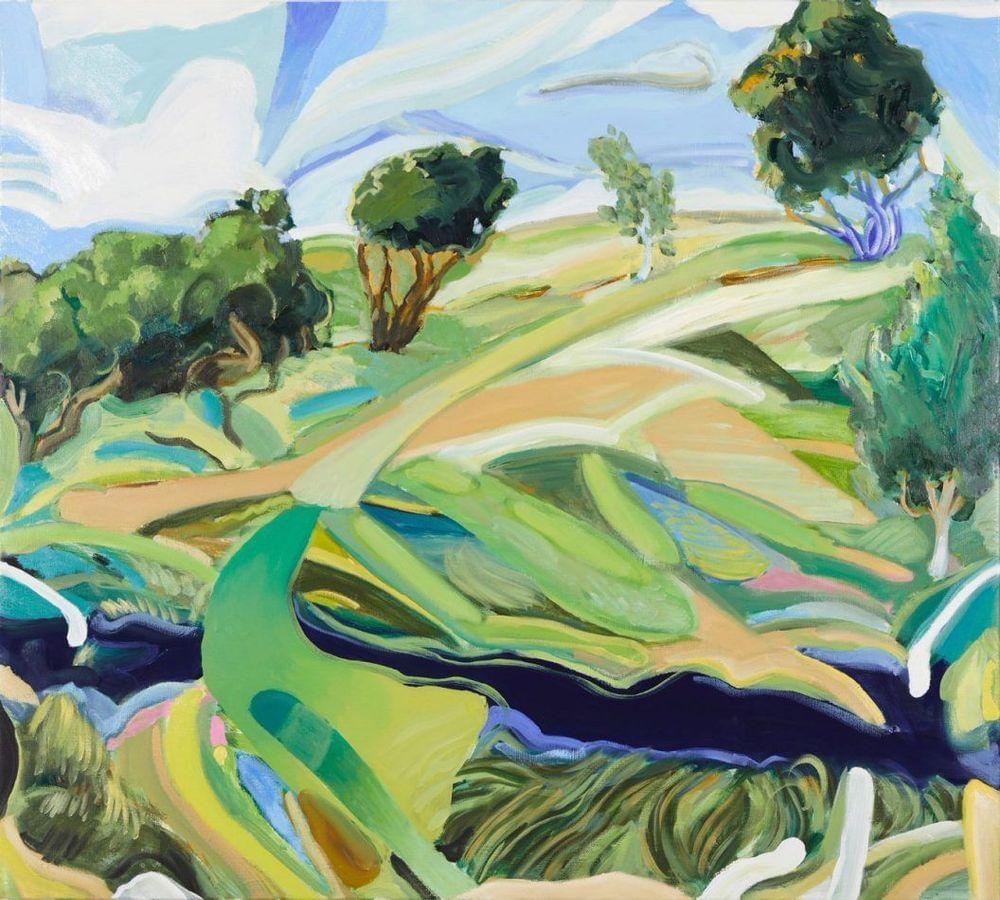 Eight emerging visual artists have been awarded the 2020 Macquarie Group Emerging Artist Prize including Myles Young for his work 'Shortcut to Widefield' 2020.

Now in its ninth year, the Macquarie Group Emerging Artist Prize recognises a new generation of Australian visual artists. Artists in the early stage of their careers were invited to enter up to five original works that reflect the Macquarie Group Collection's theme The Land and its Psyche.
The winners are:
Katie Banakh, Victoria
Victoria Hempstead, NSW
Mahala Hill, ACT
Emma Itzstein, Victoria
George Kennedy, Tasmania
Katie Stewart, NSW
Joanne Wheeler, Central Australia
Myles Young, NSW
The Macquarie Group Collection has supported emerging Australian visual artists for over 30 years. With the theme The Land and its Psyche, the Collection comprises more than 850 works by artists who, at the time their work was acquired, were in the early stages of their career. Acquisitions are made by a committee of volunteer Macquarie staff and a curatorial consultant.
Works in the Macquarie Group Collection are exhibited in more than 40 Macquarie Group offices worldwide and periodically loaned to public institutions.