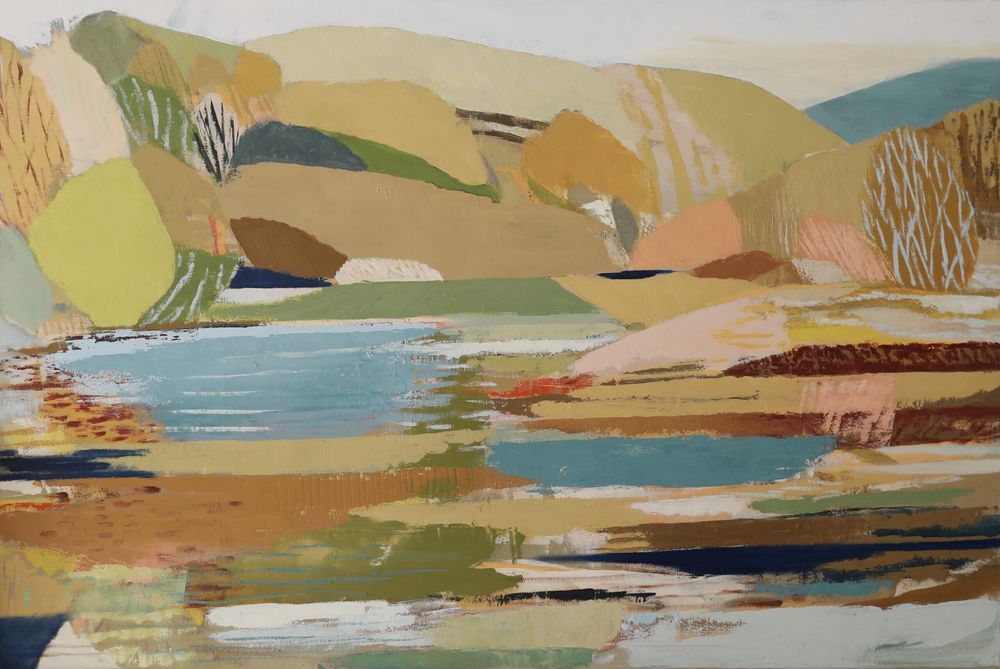 Congratulations to Belynda Henry who has been selected as finalist in 2020 King's School Art Prize.

Now in its 26th year, The King's School Art Prize has been awarded to some of Australia's leading contemporary artists. The $20,000 acquisitive award is presented to the artist judged the best contemporary artwork, created by an artist resident in Australia. Entry is by invitation only, and the finalists are selected by an appointed Art Prize panel.
Belynda has been painting landscapes for over 20 years. Exhibiting continuously with over 30 solo shows to her name. Living at the end of a long lush valley on the Central Coast, New South Wales, which she drives through daily, she is constantly and automatically gathering views, flashes of moments and imagery. Photographing the landscape and making small sketches are also part of her daily practice. Forever seeking out new images, compositions and colours to use in new works.
Long distance (Mulloon Creek) 2020
oil and wax on canvas
112 x 167 cm