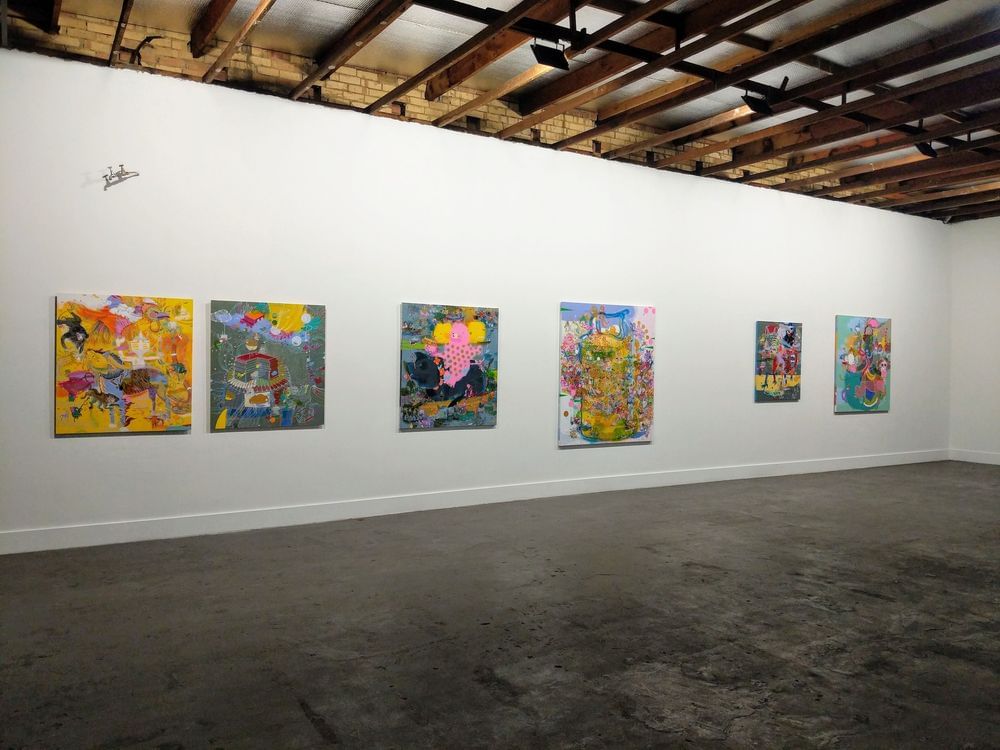 A new exhibition showcases the work of five Thai-born artists now living and working in Australia, the first of its kind in Melbourne.
Curated by Vipoo Srivilasa, the show was designed to provide a platform, "for [the artists] to have a voice in Australia".
An artist who moved to Australia 22 years ago, Srivilasa says when you emigrate, your cultural identity changes.
"All of them have a very strong sense of Thai culture in their work, yet it's not traditional. It blends with Australian culture and becomes something new, something exciting."
The exhibition features the work of Gallery artist Bundit Puangthong
Un/Thaid runs until July 27 at Grau Projekt, Level 1, 2-12 Alexandra Pde, Clifton Hill. The gallery is open Wed-Sat, from 1pm-6pm. grauprojekt.com