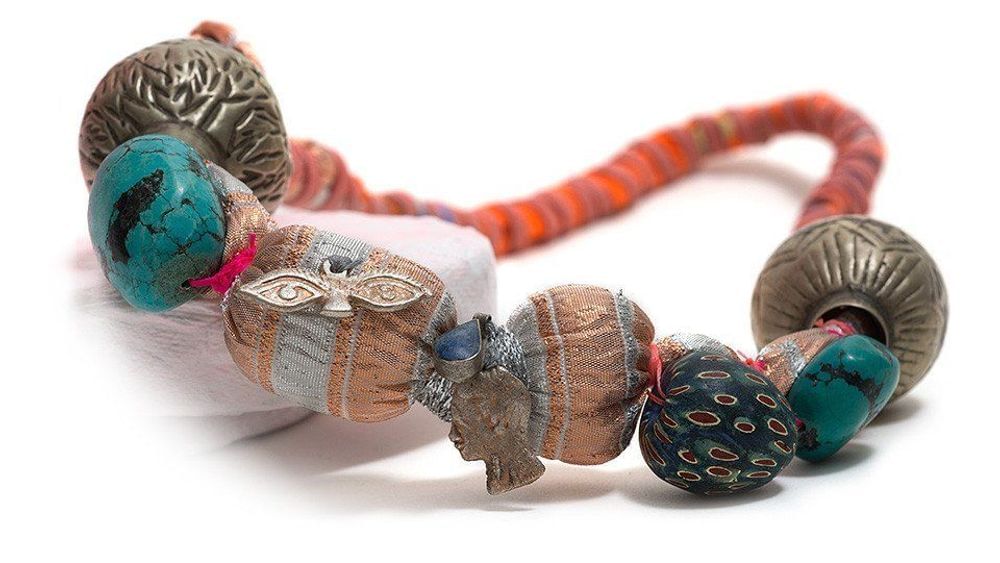 Miranda Skoczek presents her first collection of jewelled works at Pieces of Eight Gallery in Melbourne as part of the Virgin Australia Melbourne Fashion Festival 2017.
In DESHILADO, Miranda pays homage to the samplers created by stitchers in the early 16th Century. The collection is a three dimensional gathering of a myriad of interests and influences remixing materials and techniques, blurring the boundaries between objects, jewellery and art.
With a desire to connect ancient traditions with fashion, while acknowledging the archaeological importance of jewellery as artefact, Skoczek takes the opportunity to bring permanency to ornaments that have up to this point existed as abstract fragments in her paintings.
The exhibition is current until 25 March 2017. View more here