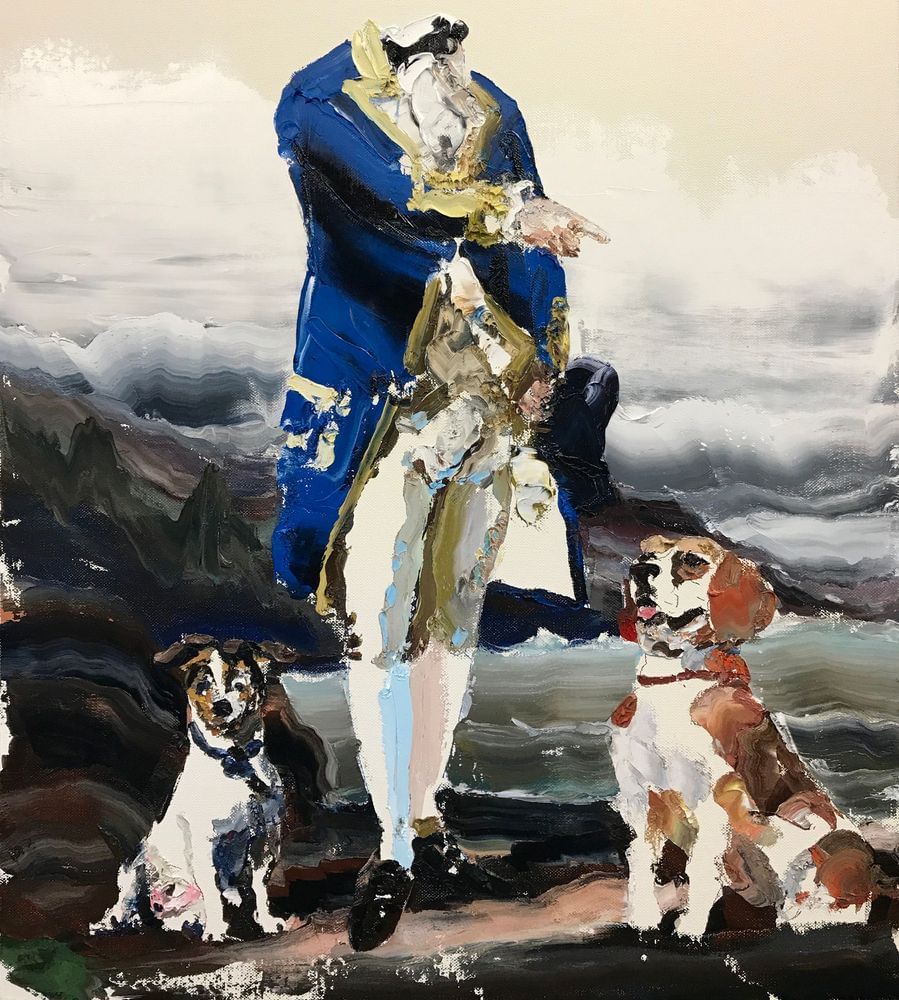 Paul Ryan is a finalist in this years Mosman Art Prize.
Established in 1947, the Mosman Art Prize is Australia's oldest and most prestigious local government art award. It was founded by the artist, architect and arts advocate, Alderman Allan Gamble. In it's seventieth year, the Mosman Art Prize has developed in stature to become Australia's most prestigious municipally funded art prize with a national profile. It regularly attracts over 900 entries annually and currently offers over $60,000 in prizes.
The prize will be judged by Kristen Paisley, Deputy Director of the National Gallery of Australia.

The Mosman Art Prize exhibition will be open to the public for viewing from Saturday 23 September until Sunday 29 October 2017. Details here.

IMAGE: Cook and Hounds, 2017, oil on canvas