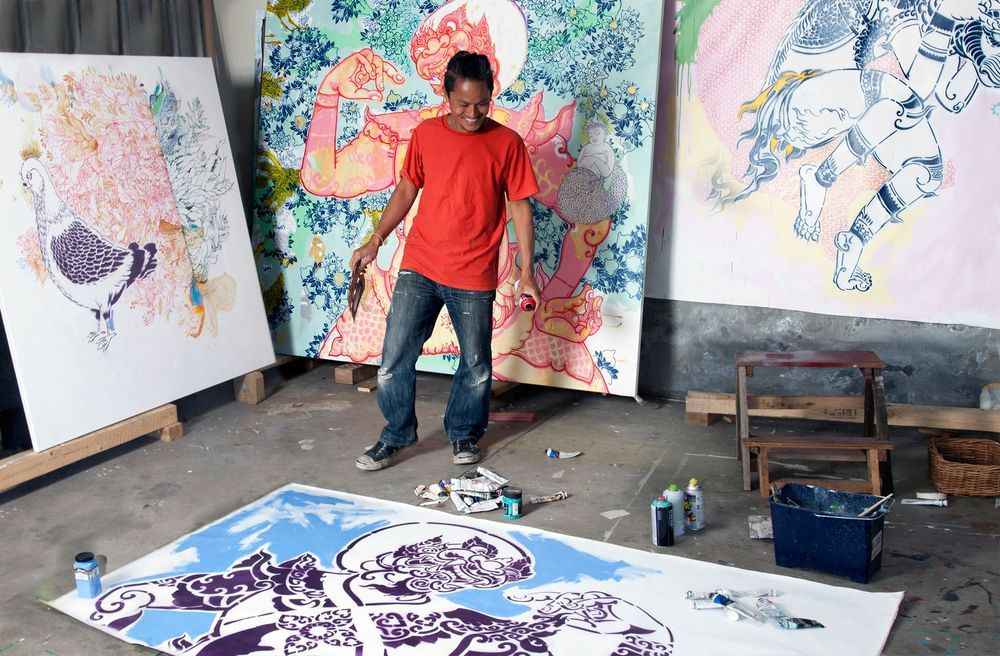 Melissa Pesa thoughtfully writes about Bundit Puangthong's latest exhibition in the current edition of Art Almanac. She writes:
Puangthong's paintings explore, in depth, the cultural differences experienced since his arrival in Australia in 2000. Utilising a range of techniques from stencils to detailed, academic brushwork and an evocative colour palette, Puangthong creates texturally layered paintings that highlight his interest in American pop and Australian street art. Captivated by Melbourne's creative ambience, its feast of colour, ideas and energy generated from public spaces, cross-cultural similarities became apparent. Puangthong reminisces, "When I came to Melbourne and saw all the street art everywhere it reminded me of the stencil work in the temples in Thailand." Incorporating this approach with a modern medium, Puangthong brings a fresh art style onto the canvas.

View the complete article HERE.