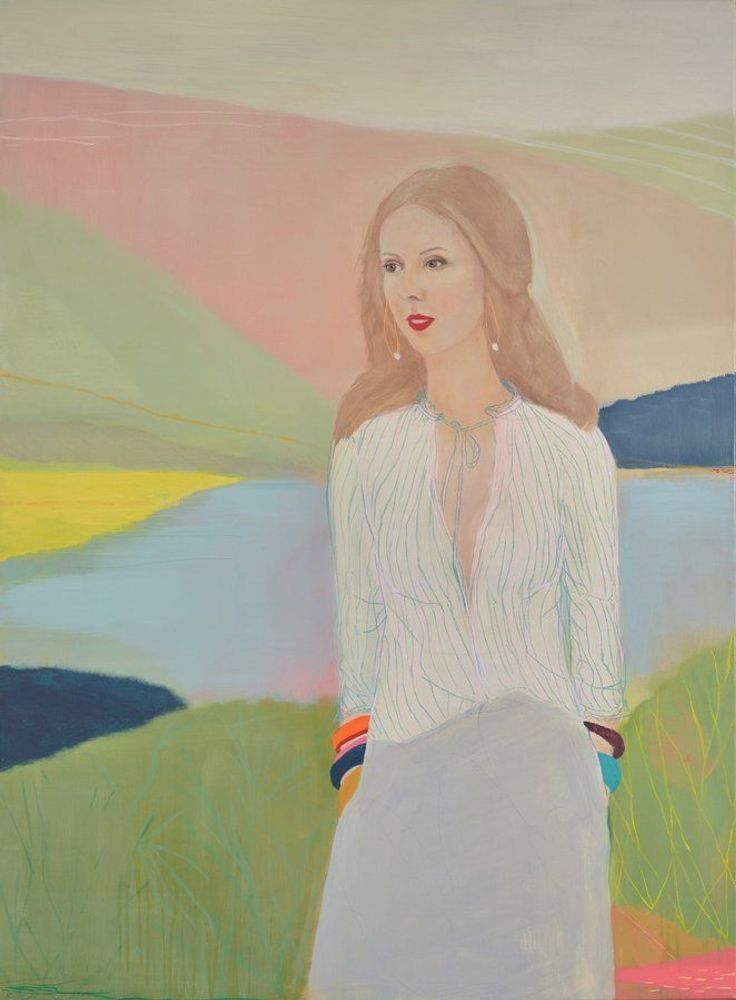 Congratulations to Belynda Henry who is a finalist in the 2016 Archibald Art Prize.
The Archibald Prize is awarded annually to the best portrait, 'preferentially of some man or woman distinguished in art, letters, science or politics, painted by any artist resident in Australasia'.

Henry painted Louise Olsen co-founded Dinosaur Designs in 1985. She is a creative director and designer at the company with her partner Stephen Ormandy and the daughter of artists John Olsen and Valerie Strong.
Henry says 'I met Valerie over 25 years ago through a series of evening painting classes. Through Valerie, I was introduced to the work of John Olsen. Both have inspired me greatly as an artist. Watching from afar as Louise co-created Dinosaur Designs, I always felt a link to her even though I didn't know her.'
Louise Olsen, a beautiful summary
acrylic and pastel on polyester canvas
157 x 116 cm